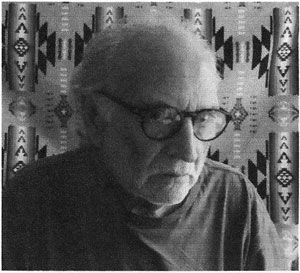 Reformations, with poems by Curt Sloan, Jesse Arthur Stone and Joyce La Mers.
6 minutes
TRANSCRIPT

The beginning of June marks the confluence of two interesting anniversaries. In 1525, Martin Luther married Katharina von Bora, marking the beginning of clerical marriages in Christianity. And in 1972, Sally Priesand was ordained the first female Jewish rabbi. Together, they speak to the movement away from the rules of more traditional, orthodox religious practices.
Martin Luther and a few other people back then broke with traditional Christianity and reinterpreted some of the rules and practices of the Catholic Church. Protestantism, in other words. And one strand of Protestantism developed a more emotional expression of God's presence. Here's Curt Sloan's poem "The Meetings."

Granny took me
To those tent meetings,
Set up in a field
Between orchard and cemetery.

Canvas floors and broke-down chairs,
Sides up for summer,
Holes in the top,
Heaven leaking in.

Preacher waving and shouting,
Passing the plate ever' couple songs.

Beat-up old out-of-tune upright,
And everybody clapping and singing
In The Sweet By and By —
That old piano player
Doing double time, nearly dancing —
Fingers never touching the keys.

"The Meetings," Curt Sloan from Passager Issue 71.

One of the ways St. Christopher made his reputation way back — according to the stories — was by carrying a child across a river. And as they went, the child got heavier and heavier, representing Christ carrying all the sins and burdens of the world. St. Christopher became the patron saint that protected travelers. Lots of people still carry St. Christopher's medals or statues. But for many, it's more like a rabbit's foot than an explicit religious symbol. How must that make St. Christopher feel? Here's Jesse Arthur Stone's poem "A Quiet Presence."
Think about the special silence of a highway at night.
Imagine a light snow falling: you can hear the silence
accumulating. It's the arrival of a quiet presence.
All the truckers are asleep in their cabs, St. Christophers clutched
to their chins, their knees tucked up toward their hairy chests
that rise and fall with the faint sound of a semi shifting
in the distance, or the slip of snow packing itself
onto the uplifted arms of a Saguaro cactus, or the silence
of a thought that creates a world where none was before. Imagine
this quiet presence as some mute saint, who does nothing
but watch the breath of the living with an endless longing. Suppose
he remembers when he traveled the roads from Rome to Gaul.
As he walked, he saw manors and moats, and peasants with hoes.
Further along, villages grew into towns
which swelled into cities that rose in the sky
higher than steeples. Vehicles appeared
that moved on their own. The large ones carried "goods"
as well as people. He liked that very much. Now at night
he sees them parked along the roadsides, and feels like waking
the drivers and telling them how much he loves them and
how grateful he is that they still wear his medal, even though
he's been fired from the job he was stuck in for 1700 years. So
he watches and sighs; remains quiet as the truckers turn
in the silence of his lingering gaze.
Jesse Arthur Stone, "A Quiet Presence" from Passager Issue 64.
So there are still orthodox religions, obviously. But more and more people are leaving those more traditional denominations that gave a certain structure to life and are looking for new ways, based on who they are in 2023, to make sense of the world and their place in it. We'll end this episode of Burning Bright with a poem by 2013 Passager Poet Joyce La Mers, "Meditation After the Higgs Boson."

Do not believe anything.
All facts have become temporary.
They vibrate like strings.

The eternal mystery does not reduce.
It expands like a runaway fungus
that cannot stop growing.

With each new discovery, we understand less.
Answers dance beyond us, jeering.
Why do we believe there's an answer?

Truth is both possible and impossible,
and both at the same time.
Time is also impossible.

It is better if you do not believe
any of this. Build your own fantasy.
Believe it if you can.

"Meditation After the Higgs Boson" by 2013 Passager Poet Joyce La Mers. Joyce said that rather than the picture of the traditional religious afterlife, she believes in what her mother referred to as the All-Surrounding Good, which she said "sounds warm and fuzzy but does not bestow any individual identity." She said, "I know that my elements will disperse and be part of something else, and that is a happy thought since it means I'll go on forever."
To order any of the issues of Passager tonight's poems came from or to subscribe to or learn more about Passager and its commitment to writers over 50, go to passagerbooks.com. You can download Burning Bright from Spotify, Apple and Google Podcasts and various other podcast apps.
For Kendra, Mary, Christine, Rosanne and the rest of the Passager staff, I'm Jon Shorr.