The Henry Morgenthau III Poetry Prize is a $3,000 prize for a first book of poetry by a writer age 70 or older.
The Morgenthau Prize
The prize was established in 2018 by the Morgenthau children to honor their father Henry Morgenthau III, who began writing poetry in his 90s. The prize is awarded every other year to a U.S. poet 70 or older who has not published a full-length book of poetry. The 2022 winner of the Morgenthau Prize is Mark Elber for his book Headstone. The next submission period opens November 1, 2023 and closes January 31, 2024.  
Read the article Poets & Writers published about the prize.
2022 Henry Morgenthau Prize Winner
Mark Elber
from Fall River, Massachusetts, is the 2022 Henry Morgenthau III First Book Poetry Prize Winner for his manuscript, Headstone. Judge David Keplinger said "While its title suggests a world already past and fixed behind us in memory, Headstone is an illustration, rather, of the aliveness of the past as it courses in us, and we are its walking, talking monument."
Headstone is due for release in October 2022.
See the full announcement with our 2022 runner-up, finalists and semi-finalists.
Passager and Henry Morgenthau
Mr. Morgenthau's life and work as a poet encapsulates one of the deep tenets of Passager's mission: to make public the imagination and passion of older writers.

Passager became acquainted with Mr. Morgenthau's work when he submitted poems to the journal. After publishing several of his poems, Passager's editors approached him about publishing more of his work, a collection that became the book A Sunday in Purgatory, published when he was 99. While working with him on the manuscript, the editors grew to love and admire his internal poetic search for what he called "the real Henry," his intensive poetic study, and his drive to transform himself into a public poet.
About Henry Morgenthau
Henry Morgenthau had a long and distinguished career as a public television writer and producer, receiving many awards for his pioneering documentaries and talk shows, including Prospects of Mankind with Eleanor Roosevelt, a roundtable discussion of world events, which Mrs. Roosevelt hosted during the last three years of her life. He was one of the first American TV producers to bring a film crew into apartheid South Africa. And his 1963 program The Negro and the American Promise consisted of the Rev. Martin Luther King Jr., Malcolm X and James Baldwin talking about "the racial confrontation in America." Excerpts from the Baldwin interview appeared in the 2016 Oscar-nominated documentary "I Am Not Your Negro."
He published poetry in Nimrod and an essay, "The White House Revisited," in District Lines, published by Politics and Prose. His memoir, Mostly Morgenthaus, won the annual Jewish Book Council prize for autobiography/memoir.
In 1962, he married Ruth Schachter, an African politics expert who taught at Boston and Brandeis Universities and served as an advisor to Presidents Kennedy, Johnson, and Carter. The Morgenthaus have three children. Mrs. Morgenthau died in 2006.
Henry Morgenthau the Poet
Not long after his wife's death, Mr. Morgenthau moved to Ingleside Retirement Community in Washington, DC and took classes at the nearby Bethesda Writers Center, taking up an art form he had long enjoyed as a reader: he'd read classical poetry from ancient Greece and was friends with the American poet Robert Lowell. With Henry's encouragement, poet Bonnie Naradzay began teaching workshops at Ingleside, and the poetry writing community grew stronger. After his book was published, he gave readings and book signings, including one at Politics and Prose in DC and another at the University of Baltimore, enthralling audiences of all ages with his intelligence and wit, and fielded correspondence from people inspired by his poems. His audience was changed by him and he, in turn, by them. As he said, To finally, in my nineties, after such a long and public life, be able to write and publish poems — to connect with other people from my deepest, truest self — was a gift. To be open to others in this way . . . I don't know why I waited so long.
Passager journal published a remembrance of Henry by his assistant, Vince Granata, along with one of his last poems, in Issue 66.
To read more about Henry, and watch or listen to his readings and interviews, visit his author page.
Past Winners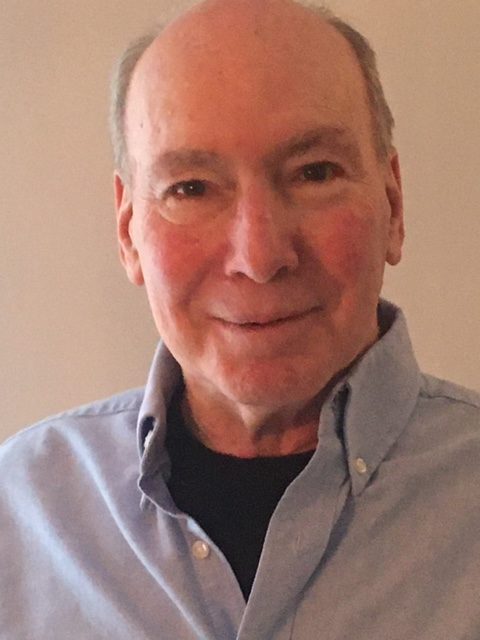 Currently, the submission period is closed. We will begin accepting submissions for the next prize cycle in November 2023.
Donations
Visit our donate page to make contributions to The Henry Morgenthau III First Book Poetry Prize. Passager is a 501(c)3 nonprofit organization and your contribution is tax deductible to the full extent of the law.