Praise for Tidal Wave
"Tidal Wave is a serious achievement, carrying off what Charles Simic called 'the said quality' of growing up and growing older, as if these two worlds existed simultaneously on parallel planes. Much of childhood abides in Dennis Lee's recollection of the shape and meaning of a button, in offices where doctors ride small horses into the waiting rooms of life, and analysts sit in spare, unfurnished rooms (whose offer of a cup of coffee would mean so much), in the fortune cookie that offers not wisdom, but a dance. I admire the intelligence and honesty of these poems and the sense of a life constantly at the threshold of a change of heart. Their tides are driven by moon powers: the lift of spirit; the swell of the imagination; the crashing body; and at last, the undertow of memory."
David Keplinger, Judge
Henry Morgenthau III Poetry Prize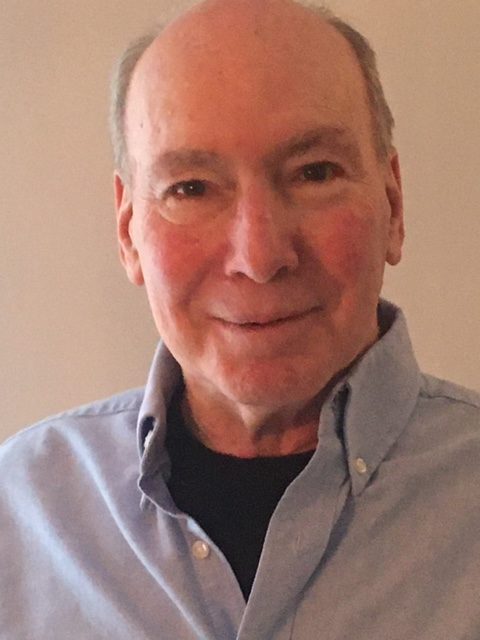 About the Author
Dennis H. Lee grew up in Brooklyn and would spend Shabbat at his grandparents' home just outside of Seagate, on Coney Island. His parents owned a stationery store on 44th Street in the theatre district of Manhattan, where he met many actors. He graduated from the College of the Sequoias, with a degree in Electronics and he served in the U.S. Navy, part of that time on the U.S.S. Enterprise. In the 1960s, he sang with the doo-wop group The Nocturnes, which once followed Richie Havens at the Cafe Wha? in NYC. He worked as a computer software engineer for many years. Dennis and his wife, Donna, co-founded the Delaware Valley Poets Reading Series in Princeton, which continued for more than twenty years.
The Henry Morgenthau lll First Book Poetry Prize for a poet 70 or older
The prize honors Henry Morgenthau III, author of A Sunday in Purgatory, his first collection of poems at age 99. After a distinguished career as a writer and producer for public television, Mr. Morgenthau began writing poetry in his nineties, pursuing it with great seriousness and passion. He gave readings and book signings, enthralling audiences of all ages with his intelligence and wit, and fielded correspondence from people inspired by his poems. His audience was changed by him and he in turn by them. As he said, "to finally, in my nineties, after such a long and public life, be able to write and publish poems – to connect with other people from my deepest, truest self – was a gift. To be open to others in this way . . . I don't know why I waited so long."
We celebrated the winner of the 2020 Henry Morgenthau III Poetry Prize, Dennis H. Lee, over Zoom. Recorded Sunday September 13, 2020.
A slideshow about the first recipient of the Henry Morgenthau III Poetry Prize for a Writer over 70.
Poetry | Soft cover | 74 pages | $18