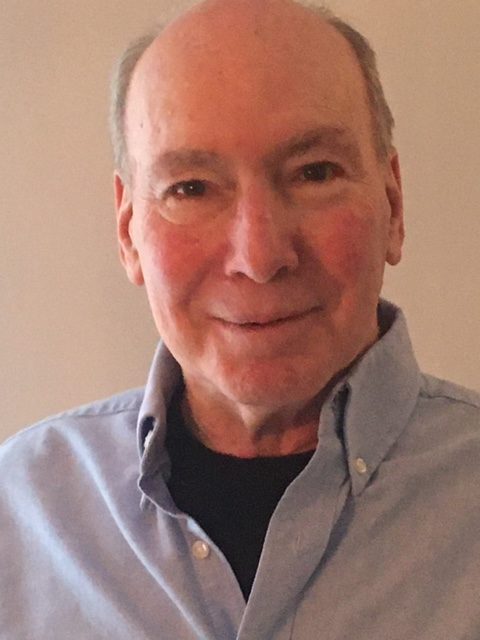 Dennis H. Lee
The 2020 Henry Morgenthau III Poetry Prize Winner for his manuscript, Tidal Wave
Dennis H. Lee grew up in Brooklyn and worked in his parents' stationery store in Manhattan's theatre district. A graduate of Brooklyn Tech and the College of the Sequoias, where he majored in Electronics, he is a U.S Navy vet who served on the U.S.S. Enterprise. In the 1960s, he sang with the doo-wop group The Nocturnes, which once sang on the same bill as Richie Havens. He spent much of his career as a computer software engineer and manager. A poet and songwriter for over a quarter of a century, his work has appeared in many journals, including Alimentum: The Literature of Food, antiTHESIS, Descant, Elysian Fields Quarterly, and RATTLE. Dennis and his wife, Donna, co-founded the DVP Reading Series in Princeton, which continued for over 25 years. He lives in Hillsborough, New Jersey.
"
Tidal Wave is a serious achievement of growing up and growing older, as if these two worlds existed simultaneously on parallel planes. Much of childhood still abides in this poet, the recollection of the shape and meaning of a button, or in offices where doctors ride small horses into the waiting rooms of life, and analysts sit in spare, unfurnished rooms, or the fortune cookie offers not wisdom, but a dance. I admire the intelligence and honesty of these poems and the sense of a life constantly at the threshold of a change of heart." 
David Keplinger, Judge
Second Place:
Pat Anthony from Fontana, Kansas, Between Two Cities on a Greyhound
Fran Markover from Ithaca, New York, How Soft the Letting Go
Finalists:
Richard Downing from Hudson, Florida, Backseat myths of la inmigrante
Robert Lewis from Poughkeepsie, New York, Among the Forgotten
Judith Whiton from The Villages, Florida, House Hunting
From the editors: Thank you to everyone who sent us their excellent manuscripts for this debut prize. A special thank you to David Keplinger for all the love and sensitivity he brought to his duties as contest judge. Henry Morgenthau, who published his first book of poems at age 99, would be overjoyed to see 'newer' older poets receiving national recognition for their artistic achievements.