Grandfather's Mandolin is a collection of poems deeply rooted in family and what has come before. David Keplinger notes that "in these poems languages and names and articles of clothing seem to have lives, hats are thought to be alive, and names deserve elegies and memorials because they are breathing things that can pass away from this world, if we do not take care. Poem by poem, Markover creates a rich landscape of lives remembered, honored and loved."
Praise for Grandfather's Mandolin
Sometimes a soul will come along and feel the sacred in the ordinary, and if they write poetry, the poetry, like this does, carries the recognizable weight and texture of truth.
David Keplinger, Henry Morgenthau Poetry Prize Judge, 2020
Fran Markover offers us a loving and honest reflection on the lives of her mishpoche (family) and her ancestors and how they live on in her — the foods they made, the musical instruments they played, the sacred rituals they observed, the Yiddish expressions they used, their pain and their joy. As she writes about her great aunt, "If things aren't as you wish, wish them as they are, she'd mutter in a language I couldn't quite understand."
Rabbi Brian Walt, Tikkun V'Or
Fran Markover's poems feel spilled from a pre-written scroll of memories so lush with love of language that the people in them seem to convey what it means to be touched by the divine. Her poems speak of a Jewish past that teaches how to envision and capture a durable beauty for the precarious present.
Barbara Regenspan, Emerita Professor, Colgate University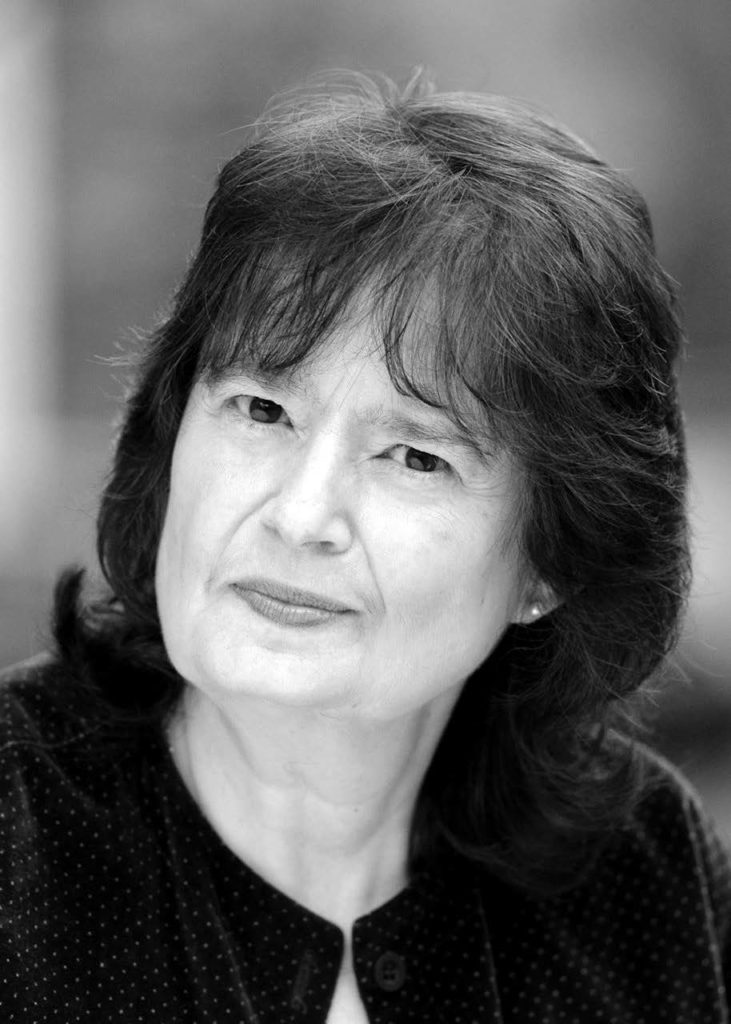 About the Author
Fran Markover grew up as a farmer's daughter in the Shawangunk Mountains. She is a psychotherapist and addictions counselor. Her writing has been informed and inspired by her past jobs: secretary, salesgirl, cafeteria worker, teacher. She has won poetry residencies from the Constance Saltonstall Foundation for the Arts and her chapbook History's Trail was published by Finishing Line Press. Grandfather's Mandolin was runner up in Passager's 2020 Morgenthau Poetry Prize contest for a writer 70 or older. Fran lives in Ithaca, New York, with her rescue cats and her husband Ron, who often does the housework so she can have time to write.
Readers are Saying
"I've just finished your book of poems and am grateful especially as the son of Hungarian immigrants who fled the Nazis, for the way you have wrested the stillness and beauty of moments from our ancestors' dark and difficult pasts." —Ken G.

"I never imagined what was going on in that beautiful gentle mind. This is so wonderful. Reminds me so much of our pasts. Just loved Grandfather's Mandolin. It was a joy to read." —Lynn G.

"Fran, I sent your book to my friend Anna in France. She's a Holocaust survivor who lost her parents and siblings to the Nazis.When she opened your book, and read your poems, they took her home. The poetry was therapy for her. She wants to meet you." —Liz

"We are who we are because of our ancestors and you write so beautifully about them and help keep our 6000 year journey alive and meaningful which is a great mitzvah." —Ted

"I have to tell you even if you weren't my cousin I will have to say it's one of the best written poetry books I have read. Those poems on my mom and dad, grandma, etc. were so heartfelt and touching. The ones on my mom actually brought me to tears." —Eileen