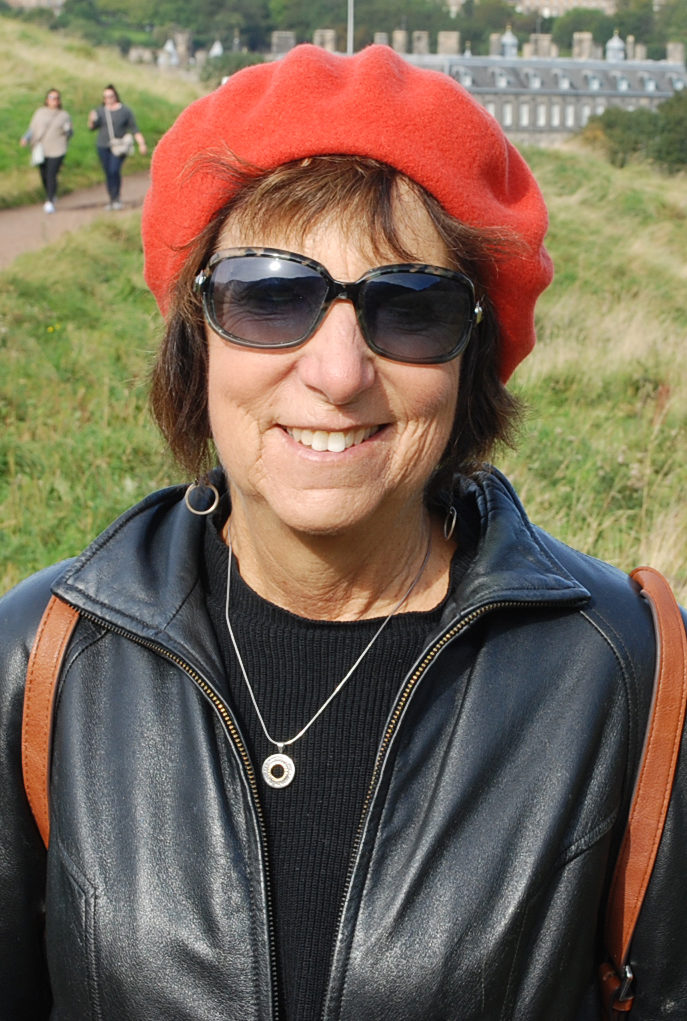 Shana tova, with wayfinding poems by Liz Abrams-Morley, Amy White and Jean Connor.
6 minutes
TRANSCRIPT
Shana tova . . . May you be inscribed for blessing in the Book of Life. That's the traditional greeting on Rosh Hashanah, the Jewish New Year. Rosh Hashanah welcomes the Jewish New Year and is full of celebrations and sweet wishes. Yom Kippur, just over a week later, serves as counterpoint: the joy of the New Year is balanced by acknowledging our past mistakes and sorrows and pledging to try to do better in the next year. It's something each of us can relate to: New Year's resolutions, thinking about where we've been and where we want to be.
First, a reflective yet celebratory look into enjoying all of life's simple joys, especially with the start of a new year, a new beginning. When faced with struggle, what better thing to do than to hope? From Passager Issue #73, here's an excerpt from Liz Abrams-Morley's poem "Write Your Hope For The New Year."
you say, and Dave says it will be
marginally better than the last, which,
he admits, is like saying
slightly less evil than
Hitler but Corey says a new moon
as the new year opens could mean
possibilities, which could go,
given human nature and humans
and nature, either way these days,
And you may call me crazy —
writing letters to the editor when
nobody reads newsprint anymore or
for yelling myself hoarse at the walls
behind which my senator hides every
mild or inclement Tuesday. I'll still
knock on doors ranting like Chicken Little
when we all know the sky is ripped
open if not falling and possibly
it's all beyond repair. But listen:
my grandson is teaching himself Fly
Eagles Fly on his shiny new trumpet.
An excerpt from "Write Your Hope For The New Year" by Liz Abrams-Morley. There was a line in the poem "Corey says a new moon as the new year opens could mean possibilities." In fact, Rosh Hashanah always occurs on a new moon.

This next poem conveys the theme of Yom Kippur of looking into and trying to reconcile the different parts of ourselves, acknowledging our faults and seeking improvement. Here's Amy White's poem about our internal contradictions "Low Down Joy."

I can't trust myself, my ecstatic miseries,
I say, as I cut the twine,
embrace the flakes of virgin green;
from the barn door
thrown section by section down
to the red cows, more Henry Moore
than barnyard.
Walking to the chickens
I ogle the blood orange and purpling
western sky, the cool autumn air
pure, when there's no purity left.
The chickens so friendly,
I have their corn and grit and mash;
I clean their water and cluck at them.
This beauty I perceive. Deceptive? I ask.
I am the deceiver, the ongoing griever
the drunk and unfaithful. This beauty?
the stolid bovine, their gratitude for the new hay,
the puffed up, exploding, plum flowered dusk
the newly nude tall trees readying for winter,
It exists.
"Low Down Joy" by Amy White from Passager Issue 50.
Yom Kippur is also a time to look back on those who have died and acknowledge that — even years later — they can still have an enduring impact. We'll end this edition of Burning Bright with a piece that reflects on those whose memories stay with us — and the acknowledgment that maybe they know us better than we know ourselves. "Family Stories" from Jean Connor's book A Cartography of Peace.
How easy the dead sit among us,
clothed in a self, apt and true.
No need for denim, corduroy or twill.
Old jokes please them, new ones,
too. They listen while we tell
stories of summers past — the rented pony
that ran away, the time we built
a lean-to in the woods and everyone
itched with poison ivy. The dead
are free to come or go,
but we invite them.
Their possessions float
free, too, as in a painting by Chagall,
suffused in a warm and tender light,
part love song, part folk tale,
but real enough. Even now,
my uncle's cuckoo clock,
long since lost, is faithful
to its task. Precisely on the hour,
the cuckoo opens his little door,
makes his proclamation, if I ask.
How fortunate we are in the dead,
here among us, already knowing
all that we long to tell them.
"Family Stories" from A Cartography of Peace by Jean Connor.
To buy Jean's book A Cartography of Peace or to subscribe to or learn more about Passager and its commitment to writers over 50, go to passagerbooks.com. You can download Burning Bright from Spotify, Apple and Google Podcasts and various other podcast apps. Oberlin College intern Sarah Rubin wrote the script for this episode. For Kendra, Mary, Christine, Rosanne, and the rest of the Passager staff, I'm Jon Shorr.