What gets you going writing a poem? And then . . . ?
1. Combing (obsessively) through my growing list of obsessions. ("Fourth Grade" is a tribute to my son, Xabier, in fourth at the time, though it's made of a mix of his details and mine. Father/son mix-and-match roles is on the obsession list. Hence also "License.")
2. Paradox and contradiction. No surprise, perhaps, for someone whose name is an oxymoron.
3. Reading. Often it's poetry, but equally often non-fiction or history. In Simon Schama's Landscape and Memory, for example, on almost every page there's the stimulation for a poem.
4. Visual art
5. Play
6. The Basque Country, where my wife is from. Both teachers, we have the gift of summers with her family in a small town immersed in two languages neither of which I understand very well. The headache dislocation of struggling 24/7 for months against the words around you has a beneficial effect on the work, I think – at least it feels that way, a productive strangeness. After a few weeks, English starts to look like crushed insects, and I am its entomologist.
7. Flashes of memory, anxiety (death, death) and identifications (birds, drummers, magicians, fish, boxers . . . )
8. Form. Sometimes you just want to write a sonnet.
And then: letting words and images play with each other, like jazz musicians or lion cubs, to find out what they want to do, and listen for that. In the draft stage I just try to follow along and keep up. Later: the blisters of revision.
Tell us about some of the poems in this issue.
"Hand" – Hands are the body part I'm obsessed with, and I love the lingo that accompanies different fields. I'm a poker player, and each hand can seem like a slant sonnet: traditional in structure, a little narrative in a box that builds to a win/lose conclusion. But inside the box there's room to invent, with a little payoff if you move with the form and don't fight it – know when to hold the rhymes and when to fold 'em.
"In the Street Without My Glasses" – One whole season in Little League, nine years old, I never made contact with a single pitch. Then I got glasses. (I hadn't realized that other kids could see across the street.) My batting average rose, but since then I retained an affection for the fuzzy beauty produced by myopia. When I saw my first Monet in the Boston Museum of Fine Arts, I recognized a world.
"Ars Lunatica" began as a joke/complaint about the default image that appears, inevitably it seems, in an overwhelming number of modern and contemporary poems. Poets are like the tides – we can't seem to escape the influence of the moon. Sadly, this and other unexamined tropes and habits turned up with alarming regularity in my own writing. Oops.
Your poem Fourth Grade begins with a quotation from Dean Young, "Everyone is a wonderful poet through third grade." Did the young children in your life influence your writing with their language?
My son, twelve, has always spoken his own brand of free verse, and I've written a number of poems around his words. Once in the midst of tantrum when he was 7, he said "I have a tornado in my mouth."
My elder daughter, Elizabeth Straus, has been a wonderful poet since she was 5, when she would suddenly announce, apropos of nothing, "I have to go upstairs and write a poem" and would disappear for fifteen minutes and return with a small gem about "balloon tea." She just got her MFA in poetry a couple of years ago. The kids are the real poets in the family.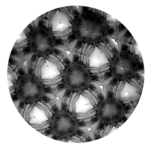 Do you have a writing routine?
I used to get up around 5:30, still half in a dream haze, to write before the demands of daily speech drained words of their odd magic. Then my son was born. In the race to get up before a little kid, you always lose. Now I'm a night writer: midnight and beyond, a few times a week. "My time of day is the dark time," as Frank Loesser had Sky Masterson sing in Guys and Dolls. Being exhausted prevents my fussing too much over the words. Very freeing.
Does living in New York City affect your writing?
I imagine so, though the irony is I wrote about "New York subjects" a lot – museums, traffic – when I lived in Vermont, and wrote a bunch of New England-y "nature poems" when in New York. Now I write New York poems in Spain, and Basque poems in the Bronx. I love the stimulation overload of New York, the anger, the privacy, the performance – everyone in New York looks like an actor playing a part – the time-lapse archeology of the city, the black snow. As Woody Allen once said, "I'm into garbage." But sometimes I want to get a little distance from the waft to render it.
Poets/prose writers/musicians who are influences?
Way too many to mention, and pretty eclectic. Some poets who make me want to write: Frank O'Hara, Dylan Thomas, Garcia Lorca, Yeats, John Berryman, James Wright, Yusef Komunyakaa, Jack Gilbert, Denise Duhamel. William Carlos Williams is in there somewhere. I admire the work of the late Philip Levine more than I can say. Maybe hard to see the outcome of any of these influences in my stuff, but those are voices in my head. The letters of Keats and Dickinson, which I often think are even greater than their very great poems. The tug-o'-war with Shakespeare is ongoing. Jazz music is always there somewhere, especially pianists, and even more especially Thelonious Monk. Also the trumpet solos of Miles Davis, which are themselves poems: terse, compressed, oblique, seemingly private and often painful confessions transmuted into something limpid.
What's the connection between playing/coaching baseball and writing poems?
I don't know what Fernando Perez would say – the only person to appear both in the major leagues AND in Poetry magazine; he and I both played our college baseball at Columbia, though he was born years after I graduated.
But there might be this: behind every attempt to hit a well-pitched baseball (Ted Williams said it's the single most difficult thing to do in sports) is a long history of daily practice, intense self reflective focus on technical minutiae and repetitive revision which paradoxically intend to produce wild flashes of natural and seemingly improvised originality. Which is one way I think of writing poems, certainly. And it doesn't matter if any one draft or at-bat is successful or not – as Oscar Wilde said, bad poems come as sincerely from the poet as good ones. Likewise, ground balls and home runs; the difference is sometimes only an inch or two. Hitting three for ten consistently gets you into the Hall of Fame, and I think even good poets may have about the same success ratio, though we have the privacy of tossing our most awkward and embarrassing pop ups and strikeouts into the trash. And then there's also sometimes the long accumulation of details and images, plays and innings that lead to sudden revelations of grace, to cathartic epiphanies. If I may, uh, wax poetic. Also, many people apparently think both baseball and poetry are boring and arcane.
Read one of Bauld's contest-winning poems from the issue, here.