Poetry | Soft cover | 64 pages | $9
About the Book
Poet Norma Chapman explores her own vibrant history in this unique and lively collection.
"Although fragments of poetry run through my mind all day long, what inspires me to write them down is deadlines. I belong to two poetry critique groups and in one of them we sometimes agree to write five poems in a week. The main rule is that the poem doesn't have to be any good. That frees me up, and most of the poems I'm writing now come from that practice.
"In my old age, I've lost the self-consciousness that hampered so much of my younger life. It was such a burden and kept me from many activities, including writing. Now I feel free to say whatever comes to me and follow where the words and feelings lead. Summers grew from a desire to understand the relationship between my mother and one of my father's sisters."
Norma Chapman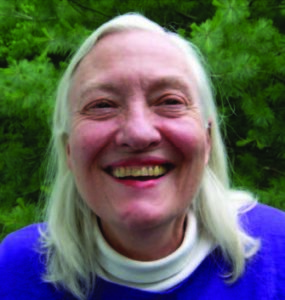 About the Author
I grew up in Perris, California, a small railroad town; and now I live in a small railroad town, Brunswick, Maryland, on the other side of the country. I made the shift to Brunswick at about the same time I developed an interest in writing – just after my sixtieth birthday.
In between I married, raised a family, divorced, worked at all kinds of jobs, demonstrated for peace and justice, went back to school, and suffered with addictions.
I had to let go of my addictions to be able to write. The desire to write arose when I was reading the work of friends, offering criticism and suggesting ideas for getting published. After a few years of this, it occurred to me that I wanted to do the writing myself.
Praise for Perris, California
"Norma Chapman's Perris, California, is pungent truth-telling peopled by a call-girl cousin, ditzy aunts, grandmothers, lovers, her mother and father ("the fifth husband of his second wife"), all material for her rueful and occasionally biting wit, in a voice unique to the time and this poet, the voice of a laconic rapier. These poems, many arising from the Great Depression and World War II, entertain and elucidate a life and time few will recognize. Yet all will revel in their authenticity."
Greg McBride
"Norma Chapman sounds like no one else. She knows the power of direct statement and the power of what lies unsaid, and her wry, knowing poems tread the taut line between. In her uncompromising gaze at the realities of age and life and death, Chapman's poems reveal the immense vitality of a lively mind and give no quarter to the solemn pieties."
Jean Nordhaus